You'll save time with Hudl Assist. But it can mean a few initial adjustments to your routine and workflow. So we put together a few tips to help get you ramped up for season and ready to use Assist.
It All Starts with Video
Hone the perfect setup to get video that's not only easier to watch, but more beneficial to your team. It'll also ensure the stats provided by our analysts are accurate.
Record behind your side of the net.
The best vantage point is behind the end line on your side of the net. It can be a tight squeeze, but recording from this angle gives you an opportunity to better analyze positioning. To record effectively from the end line, have your device either far enough away to see both deep corners or high enough to get the full court.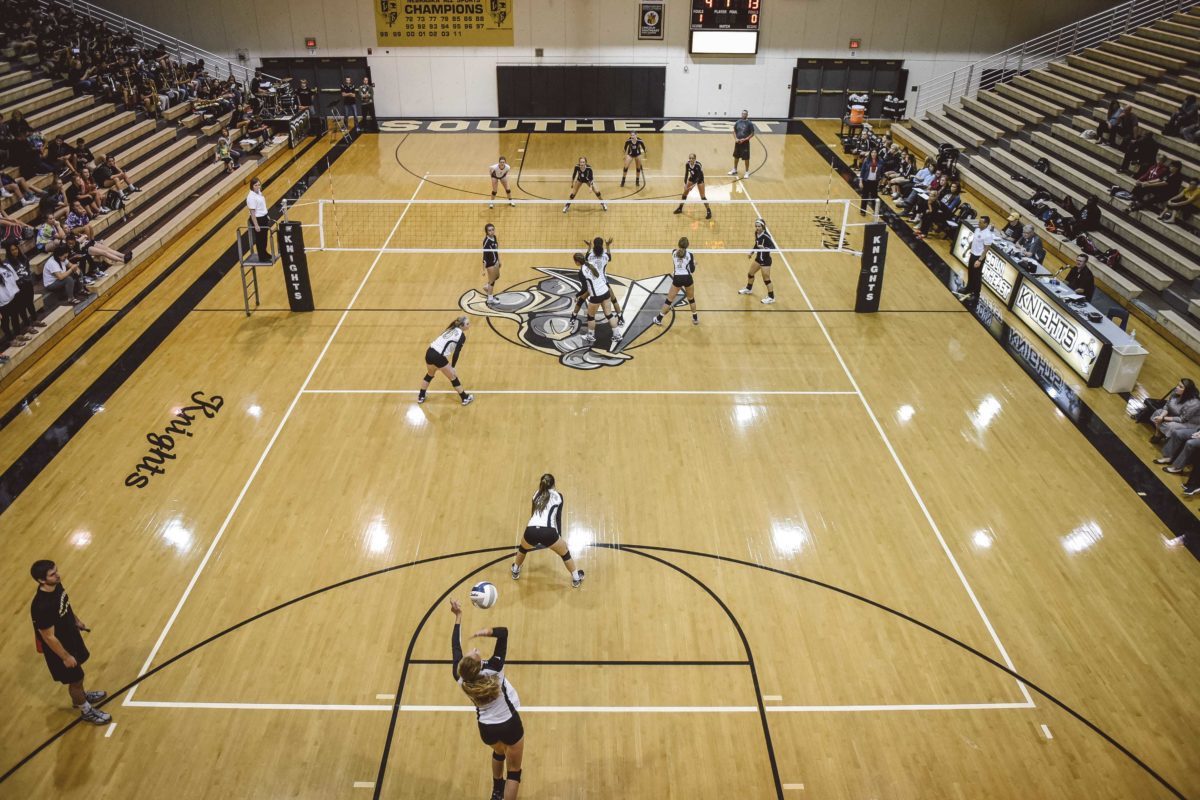 Switch sides between sets.
You want to see your players, not the net. Switch sides with your team to guarantee a great view. The provided setup should be quick and easy to move between sets.
Only pause at timeouts.
To keep up with the flow of the game, you only want to pause at timeouts or between sets. Even if there's a call in question, keep recording so you and our analysts can catch the outcome.
Now It's Time for Assist
Understand the rotations.
With Assist, you can see player actions and uncover tendencies you might not have discovered otherwise. Filtering by rotation can play a huge role in this. When you submit to Hudl Assist and enter your rotations, add the information based on how you track it for your team.
For example, your rotation 1 might have the setter serving. No matter how you track your rotations in your lineup, simply let us know which rotation starts each set. Pro tip: Keep it consistent through the season and you'll uncover insights on how each rotation performs across all stats.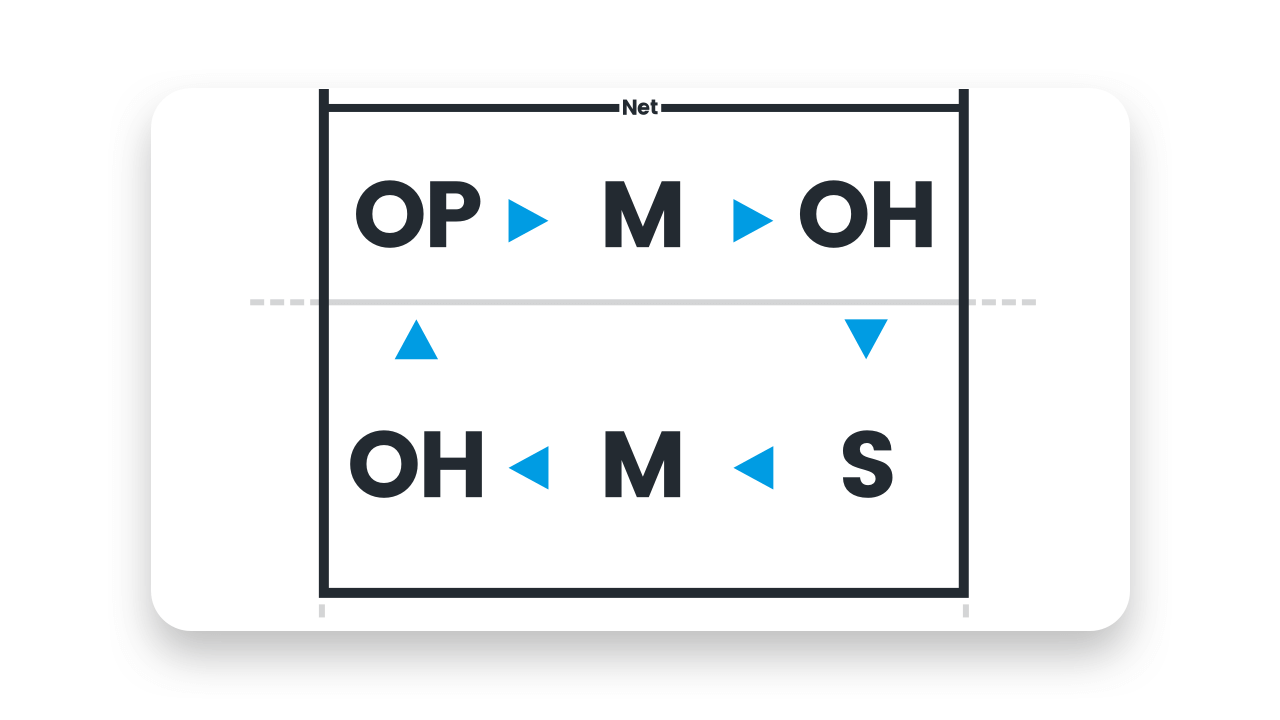 A COMMON ROTATION
Rotation 1: Your first setter serves.
Rotation 2: The player following the first setter, usually an outside, serves.
Rotation 3: The player following your rotation 2 server, usually a middle, serves.
Rotation 4: The opposite/right side or second setter serves.
Rotation 5: The player after your opposite, usually your other outside, serves.
Rotation 6: The player after your rotation 5 server, usually your second middle, serves.
Use this rotation data to confirm your coaching instincts. Maybe you have a feeling that something is off with a certain rotation. After a look at the data, you realize that the opponents' hitting percentage is up in that rotation and your team's blocks are significantly down. Use that insight to create a practice plan to improve your defensive output.  
Enter the match score.
Once you add your rotations, submit the match score — the number of sets you won compared to your opponent. This will help us track the flow of the game to generate accurate stats for your team.
Don't Forget the Player Stats
Triple-check your roster.
Before your game, make sure you have an updated roster with current player names and jersey numbers. We track stats by those jersey numbers, so it's important that they're correct.
Add your athletes to the 2017-2018 season.
Get these added so your athletes are listed on the current season. Only athletes listed on this season's roster will pull into Hudl Assist — otherwise their stats will be attributed to "Unknown Athlete." We don't want to credit your graduated libero with an ace just because she's still listed on the team. So list the season for all active players to avoid any issues.
Capture jersey numbers.
When you record your games, check that you can clearly see players' numbers. Whether you need to get a lens for your iPad or change your vantage point, you want to be sure it's a clear shot.
Once you have full stats from Assist, dig deeper into tendencies with our volleyball reports. And if you have additional questions, check out our Help Center.