An Oregon-based club invests in industry-leading performance analysis platform to help players maximize their potential and reach the next level.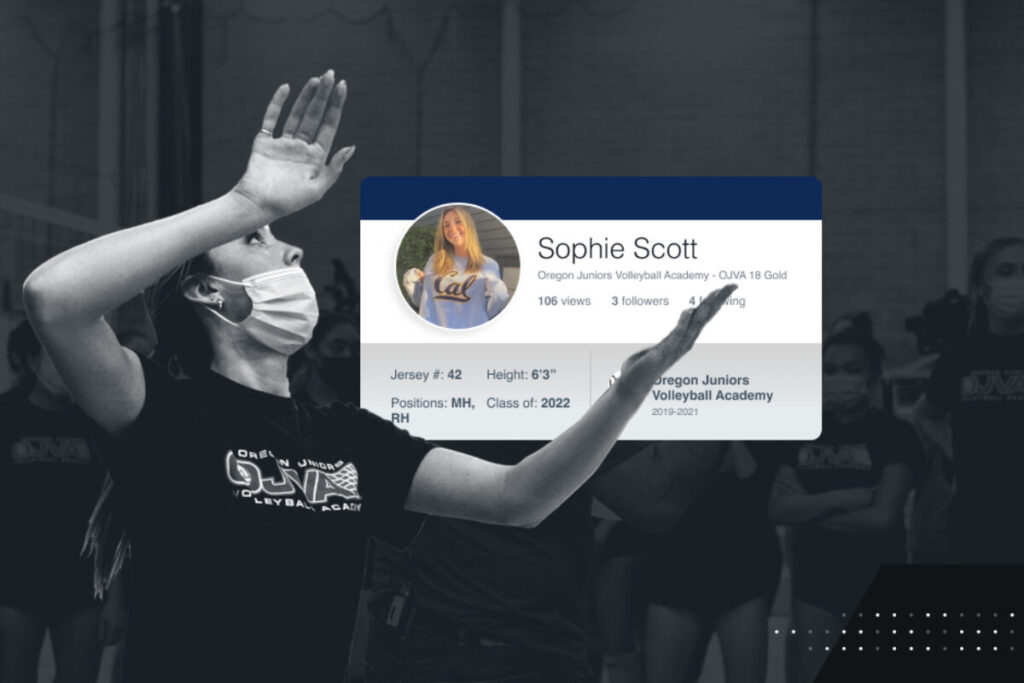 Club volleyball is as competitive as ever, with top clubs looking for ways to separate themselves on the court while providing players with a path to the next level. Oregon Juniors Volleyball Academy (OJVA) invested in Hudl to help athletes develop these skills on the court and in recruiting.
Some coaches, like 15s coach Juno Cruz, bring iPads into training to show clips or film on Hudl. He believes integrating technology accelerates the learning curve while helping players buy into their development and take ownership of their future.
"As I'm showing them
you can see that they're getting more confident," Cruz said. "With confidence you get better play, and with better play you build more confidence. And as a coach, I want to build more confidence."
This past season, Cruz challenged one of his middle blockers to play a new position: outside hitter. Although she agonized over the change at first, Hudl enabled Cruz to pinpoint her growth via film and analyze her statistical performance.
"When you move a player, they're uncomfortable. They don't want to believe they're going to be good at something they haven't done yet," he said.
After only a few matches, Cruz said the athlete saw a future for herself playing outside.
OJVA athletes have bought in on using these tools to improve their performance. Not only to quicken their growth, but also as a means to play collegiately.
Sophie Scott is a middle blocker who is committed to play for the University of California-Berkeley. Scott started playing club volleyball in sixth grade and joined OJVA for the higher level of competition and training. She uses Hudl at her high school as well and believes that having video and data has helped her to study and improve her play as well as get recruited.
Speed. Efficiency. Impact.
These skills translate into everything volleyball players must do, whether that's reacting on defense, transitioning to the attack, or punishing an opponent that's out of system.
The same can be said for the recruiting process. With an abundance of student-athletes competing for limited spots, finding ways to stand out and earn a roster spot at the next level requires fast, adaptable tools that meet college coaches and recruiters where they are.
During the pandemic, recruiters relied almost exclusively on video to evaluate up-and-coming talent. As the world evolves into a more hybrid recruiting environment, combining in-person and online evaluation, today's student-athletes must take the initiative to market themselves and capture a recruiter's attention.
With Hudl's comprehensive recruiting profiles, athletes on Hudl can feature their academic and athletic achievements, along with highlights and match film in a single resource that recruiters want. Players can even message verified recruiters to express their interest in a school while providing a glimpse into their potential.
Emily Warmenhoven, a senior outside hitter, joined OJVA as a freshman in high school. Now she's committed to Belmont University. She said Hudl makes it quick and easy to create highlights and share them with recruiters.
"It's been super helpful, not only to improve our own game, but also getting committed," Warmenhoven said. "It's super nice where it cuts out your own clips, so I can see just the film of me and create highlights reels."
For a club that's regarded as the best in the region, OJVA uses Hudl to stay ahead of the game. Their innovative training technique leverages cutting-edge technology to help athletes reach their potential and blaze a trail to the next level.