Utilizing insights gained through tagged video and stats will benefit your club in more ways than you think.
Michael Adams, the 2008 New Jersey High School Coach of the Year and head coach at West Windsor-Plainsboro South High School in New Jersey picked up on a trend in his local area early into his coaching career.
"A couple years into coaching at the high school, I noticed there were no volleyball clubs," said Adams. As such, the level of play at the high school suffered. So Adams set out to make a change by encouraging parents to get their kids involved in the club game.
But convincing parents to invest time and money in their kids to play club wasn't an easy ask. "The school in our area has insanely high academic standards," said Adams. "So if you include that, it's tough to get kids to travel to play club with their commitments.
"The only option was to start one myself, or we were just going to be the same type of team… just okay."
So Adams founded Princeton Volleyball Club back in 2005, and set out to change the course for developing volleyball players. "I was motivated to get the kids more opportunities so I started the club," said Adams.
Reap the Rewards of Time Saved
With 15 boys and girls teams in the fold, it's a full-time investment for a guy who still calls teaching his day job. Between making sure all of his coaches are plugged in where they need to be and juggling personal commitments outside of the club, it's a lot to manage. "I have a wife and four kids, so I want to spend some time with them too," said Adams. "I've found that the easiest thing that I've been able to do is to use video.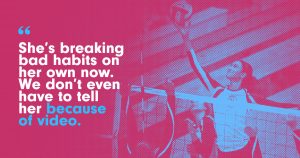 "Hudl has been a huge help. I've been able to share things in a video… it's been awesome."
Although it's their first year using Hudl, Adams has seen the real value in the investment they've made. "It was so physically time-consuming on our end. Now we're able to just video our matches and submit it and have it broken down," said Adams.
Highlighting specific, teachable moments through video gives Adams and his staff more touch points with their players outside of their allotted practice schedule.
They jump on Hudl after practices and tournaments and give out homework directly to their players, so that they have to log in and watch. "It's pretty easy for us to go in and check too," said Adams. "Our players clearly learn that way. Using a tool (video) that they communicate with has made life way more efficient."
"It's super rewarding in that we have to put way less time in, but get the reward for the players – not just getting up and telling them at practice or in a match, but they get the visual feedback."
Technique is Learned Through Video
The key then becomes ensuring that those lessons stick, and Adams and his staff have found that it goes hand in hand with instant feedback. "We've been able to video stuff [with Hudl Technique] at practice and tag the players in it so they can go back and look at it and see, skill-wise," said Adams. "They can actually see what's happening and not just hear it."
Talking specifically about hitting and serve-receive, the players have been extremely receptive to the feedback provided by the coaches. "One of our best players, who's being recruited Division I, that's her biggest thing – her base is not wide," said Adams. "So she struggles at times.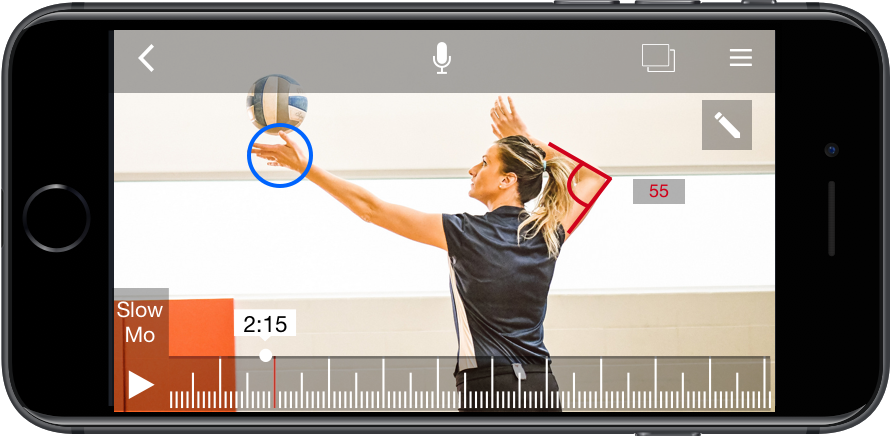 "Finally, she said, 'Oh gosh, I did it again.' Now she knows because she saw it happen multiple times in the video, in game video and Hudl Technique… She's breaking bad habits on her own now. We don't even have to tell her now, because of video."
Utilizing tools like Hudl unlocks more touch points for Adams and his staff to have interactions with their players. Coaching really never stops. "The difference is that it's not taking away from you and your personal life," said Adams. "Which, to me, is irreplaceable."