Optional Blurb: What once started as a recruiting tool became a full-fledged coaching weapon for Pilipa'a Club Volleyball.
Do a quick Google search and you'll find the distance between Hilo, Hawaii and Los Angeles, California is about 2,500 miles. Expand that search to any city that has a collegiate volleyball program and that number grows drastically.
An ocean separates the small island town from the lower 48, and it can make recruiting difficult to navigate. In a hyper-competitive space like club volleyball, everyone is competing for the eyes of scouts, so getting in-front of coaches on the tournament trail is priority.
"When you live in Hawaii, and any tournament travel that you do is long distance, it adds quite a bit of cost," said Chris Leonard, one of the coaches at Pilipa'a Volleyball Club. "We travel once or twice a year to give our kids the chance to play against some of the best teams in the country, and hopefully give them an opportunity to be seen by college coaches, but that's not enough."
Most colleges outside of the elite have tight recruiting budgets. Some can't justify traveling to see certain players halfway across the world. In spite of the obvious distance obstacles, Leonard and the club make it a point to bridge the gap between college recruiting and the players that play for him by opening doors. "[Hudl] gives our players an opportunity to be seen by coaches year-round," said Leonard. "It has opened opportunities for discussions with collegiate programs that would not otherwise be able to see our kids play.
"I don't want to make it sound like a huge thing, but Hudl is a part of that process for our kids to be seen. It's difficult to say it's only because of Hudl, but I do think it's an important part of what we do."
Over time, however, Leonard saw that video could be so much more to his coaches and players."I'm at the point where I'm trying to use Hudl now as a coaching tool and as a recruitment tool for our players," said Leonard.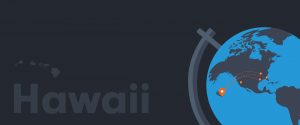 "Hudl has become more valuable for me each year that we've used it."
Implementing review sessions at the individual and team levels has helped his players elevate their game. Coaching individual technique in the scope of the team's overall play can be difficult, especially when you can't see what went on during a specific point in a match. "The analytics give us insight that was previously unavailable while the the tagged video captures many teachable moments for our athletes," said Leonard. "It allows us to generate comprehensive playlists of just about every aspect of the game for our team and individual athletes to review.
"It's a tremendous learning tool, and we're preparing our kids to play at the next level."
Click here to see their film session and goal setting meeting
What began as a recruiting aid has become an integral part of the clubs day-to-day process. "It's provided opportunities in video that once upon a time were only available to large collegiate programs or international programs, and made it accessible for a small club like ours that doesn't have big financial resources to work with," said Leonard.
Hudl is doing great things for volleyball and I would highly recommend them if you are looking to make your club, high school or collegiate program better."