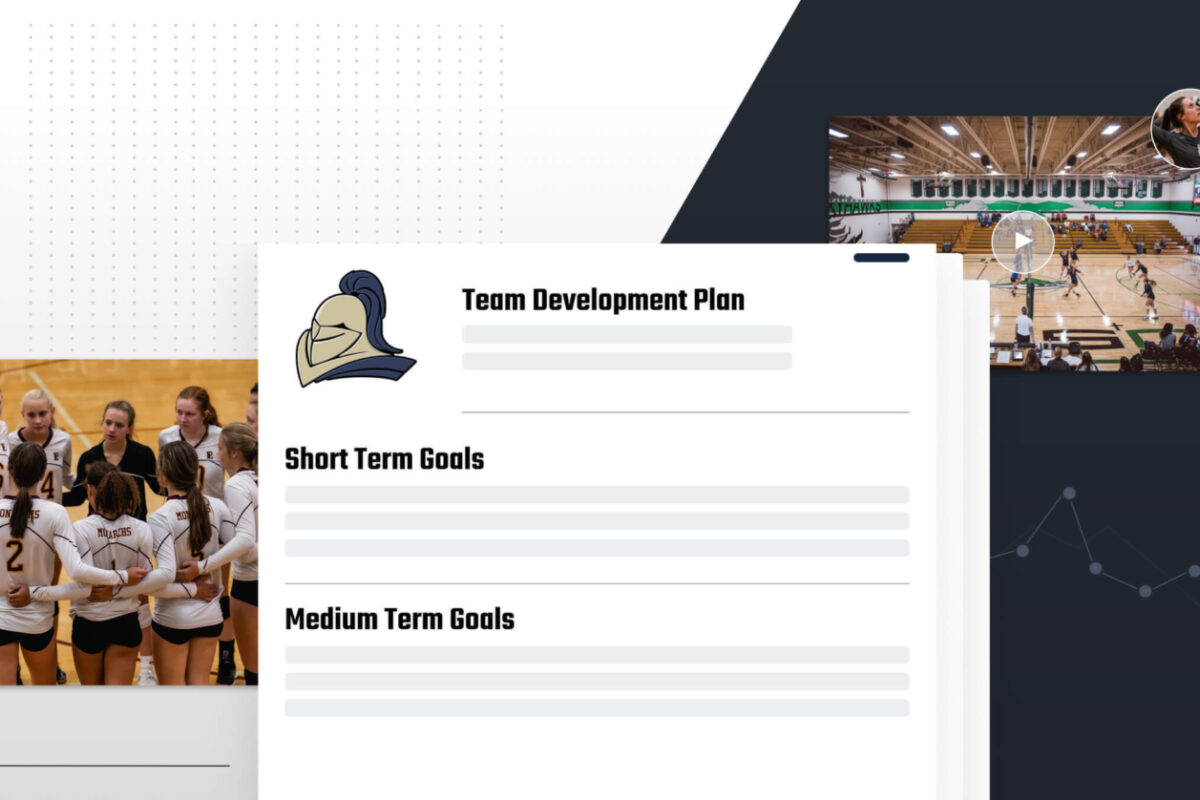 Social media, pro­fes­sion­al development and assessments are all key to your team and club. Here's the complete guide to mastering each.
This summer probably looks different than last. No trips to nationals, smaller sand volleyball tournaments, limited camp schedules and more free time. Use the next few months to your advantage and tackle things you might not have time for during a normal season.
Assess Your Culture
The past few months didn't exactly go as planned, so it's important to check in on your team values, beliefs and culture to make sure everything's set up for next season. Here are three ways to do just that:
1. Send a survey. Have your players and coaches take a short, anonymous survey about their experience on the team. Ask open-ended questions like, "Do you feel like your contributions are valued?" and "What could the team do better to show appreciation for you as an individual?" This will help you gauge how your team's culture is being perceived.
2. Reflect on last season. Were there times you saw someone truly live your team values? What about a time when someone failed to live up to them? Coming up with these instances will help you identify areas of strength and room for improvement.
3. Look at retention. One of the biggest indicators of a healthy team is its ability to retain athletes. Do players come back to play after their first year? If you don't see a lot of returns, it could be a red flag that there's something to fix in your team culture.
Evaluate Your Players
Volleyball is a team sport, but players still need to perform individually. You need hitters that make smart choices at the net, setters that spread the ball well, and defensive specialists who nail passes when it's 23-all. But you also need players with intangible qualities—positive attitudes, good work ethic, body language, etc. So take a deep dive into each of your players' performance. Then schedule one-on-one virtual meetings to go over it.
Here are a few templates that hit on all the important qualities:
Stat Your Film
While we're on the topic of team evaluation, stats are a great way to objectively see how your team is performing. After all, numbers don't lie. So if stats and reports aren't already part of your review process, use this extra time to incorporate them.
It's easy to add tags to matches already on Hudl. More of a visual learner? Check out this step-by-step video to see how it's done. Or if you have Hudl Assist, double-check all your matches have been sent to our analysts (and send them if they haven't).
Once your matches are tagged, dig into your team's performance using Hudl's comprehensive reports. See basic and advanced stats like blocks, kills and pass quality rating in the stats report, or look at how your team's hitting percentage tracks over time in the trends report. And you'll definitely want to use the attack tendencies report to discover your players' hitting strengths.
Step Up Your Game
It's not all about the athletes. Use this time to focus on yourself as a coach so you can show up for your team.
To network and connect with fellow coaches, check out these platforms.
Twitter discussions (use hashtags like #VolleyballCoaches to join discussions, or follow and chat with other volleyball coaches)
Whether you're looking for drill ideas, summer workouts or professional development courses, we have you covered.
The Digital Coaching Center has presentations and advice from thought leaders in the sports community.
Hudl Academy is full of self-guided courses to help you master Hudl at your own pace.
Learning platform edX gives you access to 140 free classes from Harvard, covering everything from probability and statistics to persuasive writing and public speaking.
Market Your Club
Success in the club circuit is defined by identifying, recruiting and developing talented players, which in turn attracts more skilled athletes to your team. To keep your club top-of-mind for players during tryouts, use these marketing tactics. (Don't worry, you don't need a business degree to implement them.)
The most important (and free) investment you can make? Meeting players where they are. That means using social media. Try posting player highlights, club events, travel opportunities and team accomplishments to your club's social media accounts to attract new talent.
Player assessments, marketing and professional development might seem like a lot of work, but you'll be glad you took the time to get your house in order once you're back in the game. For more team evaluation ideas and resources, check out the Remote Coaching Guide.